SEARCH BOAT
Looking for a new motor yacht? With us you have a wide choice of motor yachts with which you can make long trips or enjoy a day of sailing fun! View our Full offer And find the boat that suits you!
SELL BOAT
Do you Want To sell your motor yacht? Then you have come to the right place! We will take care of a professional mediation between you and prospective buyers. Please Contact us or request a free valuationfor your motor yacht!
BUY BOAT
If you are Going to buy a motor yacht, you would like to be assisted professionally. We are looking for a motor yacht that fully meets all your requirements and wishes. Feel free to contact us or visit our sales port once.
A SELECTION FROM OUR OFFER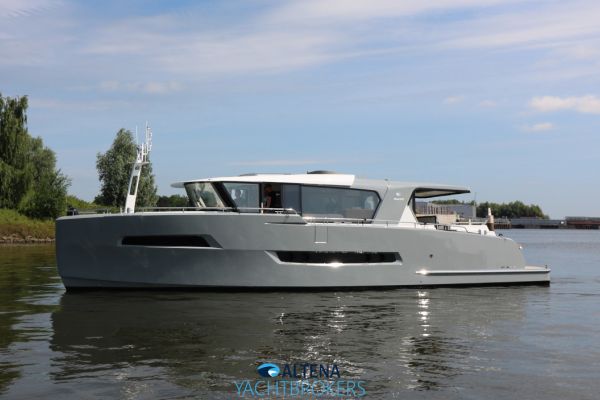 Dimensions:
16.86 / 4.76 / 1.15 m
Engine:
2 x John Deere à 125 hp each.
Price on request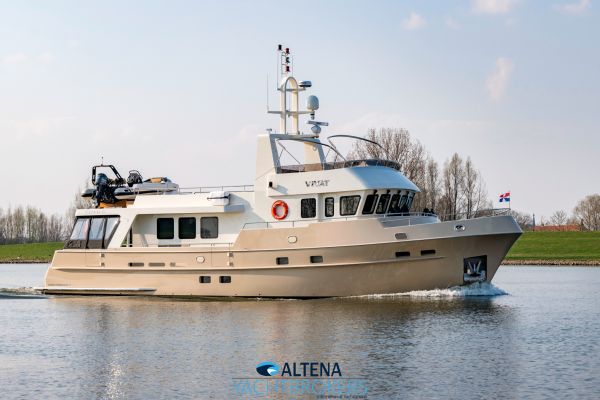 Dimensions:
20.05 / 5.65 / 1.70 m
Engine:
2x John Deere type 6068SFM85, M1 rating (249hp/186kw @2400rpm)
Price on request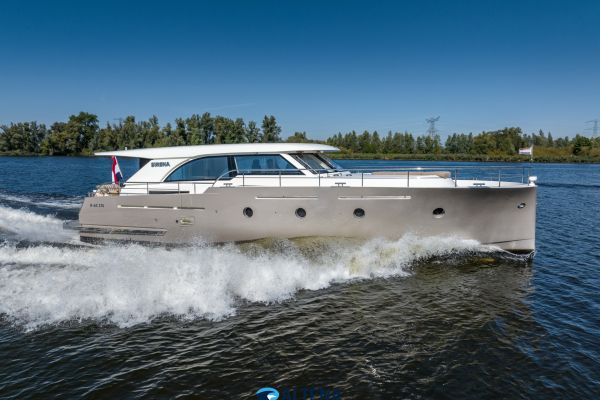 Dimensions:
16.00 / 4.85 / 1.20 m
Engine:
2x Volvo D6 diesel engines at 370 HP each
€ 1.295.000 (VAT Paid)
In Raamsdonksveer, on the river the Bergsche Maas and right next to the A27, is the sales office of Altena Yacht brokers. Altena Yacht Brokers is part of the Yacht yard Altena Yachting, a company with more than fifty years of experience in building and selling yachts, with a corresponding sales port and winter storage.
Altena Yacht Brokers offers a total service package around the purchase and sale of new and used motor yachts. We would like to accompany customers during the new construction of ships. Used ships can always be visited by appointment.
We assist Sellers during the sales process of a ship, with all related activities: the valuation, the transport, the order of the data for the benefit of the tax authorities, the registration and the final delivery. We assist Buyers in their search for an appropriate ship, the negotiation of the purchase, the accompanying trial and/or inspection, the settlement of the purchase, and also the optionally accommodating in the winter storage or any work on the boat . All work and repairs, including even a complete refit, can be carried out on the premises of Altena Yachting.